5 Reasons That Make London A Great City To Study Human Rights
Published originally on Apr 15, 2015
by an ATP Student Ambassador
Updated: July 10, 2019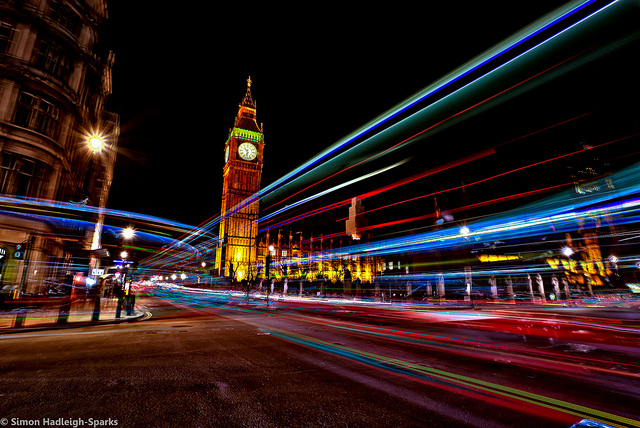 The study of human rights is critical for any understanding of the effects of global terrorism and counter-terrorism campaigns and the profound struggle for democratic freedoms sweeping the world.
When it comes to choosing where to study your Masters degree for Human Rights, it can be tricky to choose a location, let alone a university. Whilst many students will stay close to home, some will venture out into the international sphere in and study abroad.
But why do many students gravitate to London? Here's 5 reasons why it's a great city to study human rights…
1, Multicultural society
London has been described as a 'melting pot' of different cultures and languages creating an international city. The last census recorded 40 countries represented in the capital with a population of at least 20,000 each.
This statistic, a true sign of an international city, will give you a flavor of a global culture in a macro-economic environment – and hopefully help you assess and complete your human rights and international relations studies with a better understanding of the world.
2, Learn a new language
With any international relations work, having another language can become an essential tool throughout your studies and your career.
At the University of Roehampton in London, their Human Rights and International Relations degree offers a free language course as an addition to the program for Master's students. 
3, History of producing talent
For any student going into human rights, it is always great to know about past students who have turned their Masters degree into a fully-fledged career. This was the case with Callie Thorpe who attended the University of Roehampton.
Since graduating in 2010, the Human Rights alumnus and lifestyle blogger has found herself featured in top publications including The Times in the UK, Vogue Italia, and has participated in live television shows in the UK. Find out more about Callie on her blog here.
4, Leading human rights country
Although we've highlighted London as a great city to study human rights, the whole of the UK is an advanced human rights society compared to other countries.
A quick flick through the UN index and you will see Britain pop up as one of the best countries in the world for its environmental performance, economic freedom, global piece index and fertility rates.
5, Access to the Crucible
If you choose to study at the University of Roehampton for your Masters degree, you will get access to the Crucible Centre for Human Rights.
An international leader in human rights teaching, learning and research, the centre offers students an excellent opportunity to extend your professional career after studies.
Consider London?
London is a true international city where human rights students can really benefit from the experience of the cultural melting pot that exists in England's capital.
Likewise, the University of Roehampton in London has embraced the multicultural society and as a postgraduate, you will benefit directly from interacting with academic staff who are working at the cutting edge of the human rights field, producing innovative, internationally-recognized research.
You will leave Roehampton with greater confidence, a passion for your subject and with the skills that will enable you to handle the complex demands of the modern working world.
To find out more about human rights degrees at Roehampton, please fill out the "Contact an Advisor" form on the bottom or side of this page.
Photo Credit: Simon & His Camera via Flickr
Or, you can read more about studying in London in some of our related blogs: