5 Qualities Every Event And Festival Master's Degree Should Include
Nov 30, 2015 10:00:00 PM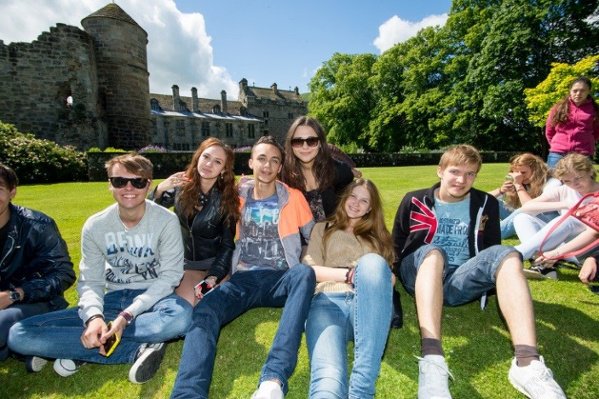 Looking for the right Master's Degree in the event and festival management field can be tricky, particularly when every University's course details sound pretty similar. To make it easier for you to decide, below we have identified the 5 qualities that every degree should include in order to best prepare graduates for finding a job in the industry.

1 – A diverse mix of modules
Some universities may offer a mix of modules that you can choose – others will already prescribe what you will be learning. Have a look through the modules in detail and make sure that they are both interesting and going to add value to your chosen career path.
At Edinburgh Napier University, students undertaking the International Event And Festival Master's degree get the chance to learn modules such as "New Venture Planning" and "International Business Event Management" – both modules that are guaranteed to be interesting as well as informative.
2 – Practical experience included
Many universities offer 100% theory-based degrees. Yes, they're going to give you a lot of background knowledge, but when it comes to showing your experiences to potential employers, what can you really put on your resume?
Your Master's degree MUST include some kind of a practical experience to aid your development and chance of landing your dream job. As a compulsory module for Edinburgh Napier's events and festival management degree, students must learn "Experience Design and Management for Tourism" giving them hands-on experience in dealing with the industry first hand.
3 – Dynamic mix of teaching techniques
As well as practical experience, another quality that your degree should include is a mix of teaching techniques that keep your Master's degree both informative and educational without getting laborious.
Across their degree programs, Edinburgh Napier offers a mix of seminars, smaller group tutorials, as well as substantial industry interaction through talks, workshops, employer-led projects and professional placements.
4 – Relevant skills and knowledge
Throughout your Master's, how great would it be to learn the industry-specific skills and knowledge that employers are looking for?
Although the International Event and Festival Management Master's degree from Edinburgh Napier lasts only 12 months, the course tutors have found the time to teach students a broad skill set preparing you for the future. These skills include formulating policy and event organization, as well as developing your abilities in research, time management and presentation methods.
5 – Connections with the industry
Finally, and most importantly, your university should offer some assistance in helping you get your first industry job with the support of the Master's you've managed to achieve.
Whilst no jobs are "guaranteed" it's good to know that at Edinburgh Napier, the university and tutors have close connections within Edinburgh's festival community meaning you will have plenty of options for part-time work and employment after graduation – or the chance to build your experience whilst studying in the city.
Choose your degree wisely
Take your time to compare all the degrees that you're interested in and choose wisely to make sure that the university you study at adds value and gives you a better chance at finding a career in the industry.
For more information on the International Event and Festival Management Master's degree available at Edinburgh Napier University, get in touch with the Across The Pond Advisor team today.