5 Great Reasons to Study Overseas in Britain
Published originally on Apr 13, 2015
by an ATP Student Ambassador
Updated: July 10, 2019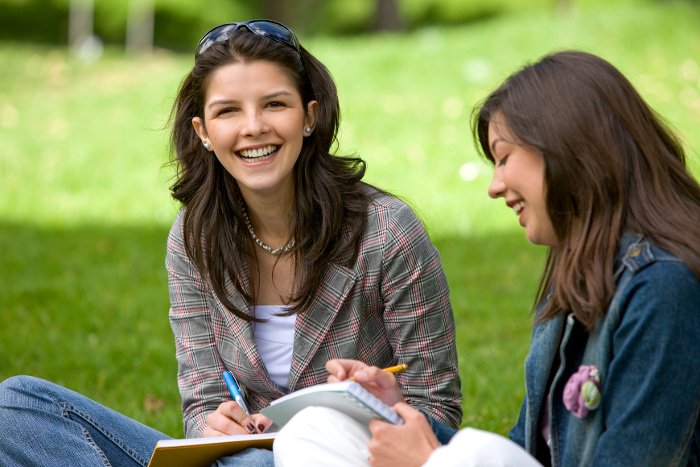 Choosing a university to attend for your degree can be a big life decision. It can be a much bigger decision if you are choosing to study in a different country.
The decision to move to another country might fill you with anxiety; however, any student who has studied overseas will tell you that your experiences abroad will benefit you enormously both personally and professionally for the rest of your life.

Here are five great reasons to earn your degree in Britain, and why you should not be worried about making the move:
1 – Shorter degrees programs
Compared to degree programs in the US, UK programs are more focused on the subject being studied and therefore more compact. This means undergraduate degrees take only 3 years to complete in England and Wales, whilst master's degrees are typically 12 months long.
This allows you to complete your studies faster, giving you a head start in finding work and beginning your career earlier than your friends back home.
2 – Cheaper to study
Although UK fees are comparable to out-of-state American university costs, by spending a shorter period of time on your degree, you save one year's worth of fees.
With annual tuition fees starting around $16,500 — depending on where you study — you could save a considerable amount of money compared to staying in the US.
Scholarships are available to students looking to study in the UK. You also have access to the country's free National Health Service as well as the opportunity to work part time under your visa.
3 – Established educational system
Home to 7 of the top 10 universities in Europe, Britain has one of the most revered educational systems in the world. UK universities offer degrees that are highly regarded all around the world, which can elevate you and your résumé above others.
Across the Pond has already helped 10,000 students begin their studies at some of the best, globally-performing universities in the UK.
4 – Affordable travel
Studying in the UK offers the unique opportunity to take once-in-a-lifetime trips throughout the UK and the rest of Europe, as most European destinations are just a short train or plane ride away.
A combination of affordable travel and location allows you to use your spare weekends to visit other European cities, such as Barcelona, Rome, Paris, and so many others.
Your time in the UK can be more than just classroom education; this is your chance to discover both the world and yourself.
5 – Multi-cultural society
Due to the worldwide fascination people have for the UK, it is no surprise that Britain has a diverse multi-cultural society.
The UK has embraced large Asian settlements from across India, Pakistan, and China, as well as a blossoming international student population – meaning you can settle into your new surroundings knowing there are people around you in the same position.
Does the UK interest you?
Study overseas in Britain is not for everyone, but the UK is a great place to start. It is an affordable location for a great international experience without needing to learn another language.
UK universities are cost effective, culturally diverse, and some of the best educational establishments in the world. The potential benefits for you and your career are massive.
If you would like to find out more about studying in the UK, please fill out the "Contact an Advisor" form on the bottom or side of this page. 
Or, if you'd like to learn more about studying in the UK, check out these related blogs: