5 Fun Things to Do in London
Living in London means there are plenty of things to do any day during the week. I've been living in London for about ten months now. I rarely find myself without plans to explore more of my amazing city with friends. However, you can generally find me at one of these five places during the week either going for a run, soaking up the sun, or finding new food markets in the area. Read on for 5 fun things to do in London!
1. National History Museum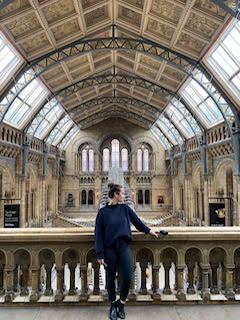 The Natural History Museum has quickly become one of my favorite fun things to do in London during my quieter days during the week. Museums have just re-opened to the public after Covid-19. I have found myself at most of them, but the National History Museum is easily my favorite. During weekday afternoons, this museum is free and boasts amazing architecture and a huge whale skeleton hanging in the main room. It takes roughly 2-3 hours to go through the entire museum which makes it a fun and free afternoon day trip. There are also special exhibits. Most recently there was a Fantastic Beasts exhibit, which I would highly recommend to anyone coming to London soon!
2. Tower Bridge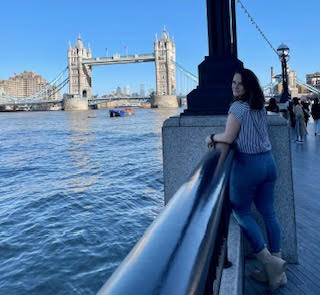 Tower Bridge is another one of my favorites in London, and not just for the view. The food markets and stalls that are scattered around the area are amazing! On the weekends you can generally find me in the area picking up a Torta and heading to Tower Bridge to sit and enjoy the buzz of London. Especially now that things are opening back up and the weather is getting nicer, Tower Bridge is a favorite for the locals and visitors of London to enjoy. You can rarely get down the bridge without running into someone you know if you live here!
3. Portobello Road Market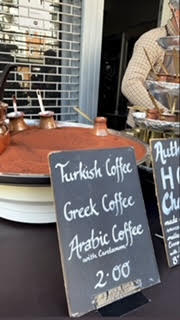 I was extremely lucky being able to live near Portobello Road Market. It is roughly a 15-minute walk from my flat. When friends call me to see where I am in the mornings, the answer is usually grabbing a Turkish Coffee at Portobello Road Market. Portobello Road Market is also a favorite for flower enthusiasts. There are always fresh cut flowers available for your flat, or as a gift. The Market also boasts amazing secondhand clothing stores that have discontinued high end vintage pieces which are a favorite of locals. This market is a hidden gem for many. It's not the usual spot tourists would visit when coming into London.
4. China Town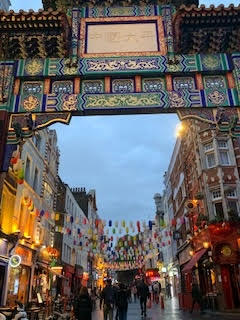 If you're like myself and a fan of dim sum and bao buns, China Town is the place for you. China Town has twenty plus restaurants that feature a variety of London's best Asian foods. There are roughly four rows of restaurants that are spread out over a mile. My personal favorite of China Town is the dessert row, which you can always find on Instagram when new desserts are created and advertised. China town is also a favorite date spot for many due to the extensive variety.
5. Kensington Gardens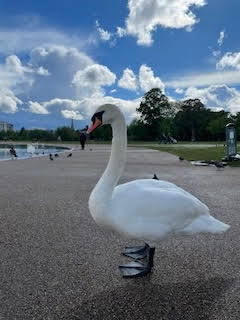 Looking for a relaxing spot to run, see large swans, or maybe catch a glimpse of the Royal Family? Kensington Gardens is the spot for you! On two occasions now I have been walking through the gardens and seen Will and his daughter, Charlotte. Kensington Gardens is also a favorite of Instagram enthusiasts. There is always a perfect shot of flowers or the lake. If you're also looking for a relaxing spot to get away from the hustle of London, look no farther than Kensington Gardens.
These are just five of my favorite fun things to do while I've been living in London, but there are many more that I'm sure I'll discover in the remaining months of my master's program. What fun things will you do when you move here?
---
If you would like to find out more about studying in the UK, please fill out the "Contact an Advisor" form on the bottom or side of this page.
Published Originally: June 8th, 2021
By Katie Williams, Across the Pond Student Ambassador
Studying at: Oxford Brookes University