5 Best Choices I've Made Since Moving to Study Abroad
May 10, 2017 7:00:00 PM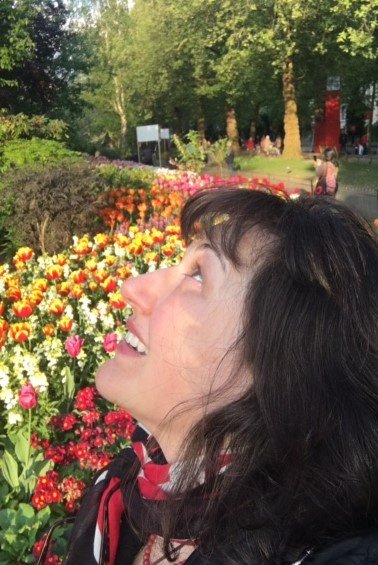 There are so many choices to make when taking that leap to study abroad. From which university program to study, through to what trip to take during your Spring break. You don't realize the impact of these decisions until you've made them, and I have noted my top 5 decisions that have my studies abroad even better than I had imagined…

 1. Living on Campus.
After hours of online research for accommodations off campus, I was overwhelmed by all the uncertainties that go alongside living in private housing. Who would be my flat mates? How accessible are my lectures from off-campus housing? What additional costs are involved?
After much debate, I decided to live in university accommodation in a comfy dorm room with a private bath. Albeit small, I can wholeheartedly say it was the best decision ever! I share the kitchen and living area with 6 other flatmates. My flatmates are brilliant, and it's great to know they are right down the corridor for a chat! I also have enjoyed the incredible housing support and security the university provides. The ideal proximity to everything on campus can't be beat. Conveniently, my home is a 3-minute walk from the library and study halls so I could stay late and not worry about how to get home. To top it off, we have a campus cat, Gandalf, who is loved and spoiled by us all.
2. The unlimited-use bus pass – UniRider.
When I arrived on campus I was told that Stagecoach, a public bus company, runs a regular service to and from campus and students can purchase an unlimited-use bus pass. With an upfront fee of £240 for 9 months, I am able to use the pass to visit all the cities and small villages in Kent and East Sussex which amounted to more than I could ever see in one year. I have visited so many of the beautiful seaside and countryside towns that surround Canterbury! It's great knowing that you can hop on a bus back to campus without having to worry about having cash in your pocket.  
3. The Student Rail Card.
Since I knew I'd be traveling to London regularly to watch theatre productions for my degree, I purchased the 16-25 British Rail pass which takes over 30% off all train travel in the United Kingdom. I am older than 25 and at first wasn't sure I'd be eligible, but if you are a full-time student you simply need to have the registrar's office stamp the railcard application form and bring a passport photo to the local train station, pay around £30 and they arrange the pass for you.
4. Language Express.
At the University of Kent, graduate students can take certain classes outside of their major with no additional cost. One of the available programs is Language Express where a multitude of foreign language classes are available from beginner to advanced. I signed up for Italian lessons, which has allowed me to not only learn another language, but also meet students outside of my program. As this program doesn't include grading or tests, I felt no additional pressure or stress from adding this one 2-hour class a week into my schedule.
5. Look up, look out, look around.  
Although I had prepared myself for very little sun during my year in England, I am happy to report that there is much more than I had initially expected! I look forward to getting out and seeing my new world bathed in light as much as possible. And with that I also remind myself daily to look up at the trees, look out at the fields, the beach and the gorgeous British architecture. Choose to 'stop and smell the flowers', as they say; it's a must when living in such a remarkable country.  
Are you looking to study abroad in the UK? Make the most of my list of top 5 choices, and incorporate them in your own planning! If you would like to find out more about studying in the UK, please contact one of the Across The Pond Advisors.