3 Modules That Should Be Included In Your Ecotourism Master's Degree
Nov 17, 2015 11:00:00 PM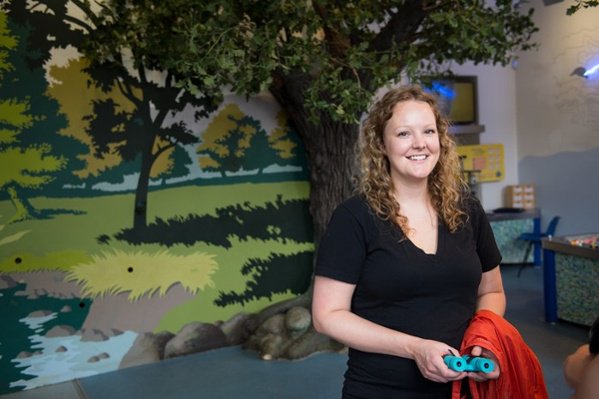 Ecotourism, a Master's degree that makes a difference.
By studying this subject area you will gain both scientific and business skills that will enable you to help communities benefit from the social and economic aspects of tourism whilst also reducing the impact on the environment and wildlife – what more could you ask for in a Master's degree?
When deciding where to study this ground-breaking course, there are a couple of things that you should consider… Here are 3 modules that you should look out for when choosing your Ecotourism Master's degree; they're ones that not only you will need to study, but ones that you will want to study as well.
"Field and Laboratory Skills"
You can't experience the maximum benefits of being an Ecotourism student without having any practical work! That's what this kind of module will offer you.
After developing a strong understanding of the core theories, in this module you will be able to practice the skills and techniques you've read so much about – how exciting is that?
At some universities, this module will also offer you the chance to go and survey, sample, identify and monitor species abroad, what an incredible opportunity that would be.
This module will give you a real insight into what your Ecotourism career could look like and will give you valuable experience that will help you towards finding a job once you have completed your Master's. And, importantly, it will be a lot of fun!
"Humans and Wildlife"
This module will teach you all you need to know about the interactions between humans and wildlife, both positive and negative. After studying this, you will have gained the skills and techniques to be able to alter human activity in favor of wildlife conservation – you will have the knowledge to make an incredible impact on the environment.
You will also study the social, economic and political aspects of wildlife conservation and how they create conflicts between humans and wildlife, such as terms of land use competition. It will give you an insight into how human attitudes and behaviours can be manipulated in favor of conservation by regulation or economic incentive.
"Experience Design and Management for Tourism, Hospitality and Events"
Whilst this module is mainly theoretical, it is a must for any Ecotourism student.
You will learn work-based skills in tourism, hospitality and event management which will help you to understand how consumer experiences can be managed – which will make you more employable when you begin to look for a job after graduation.
There is also room to apply the skills that you'll learn in this module into practice; you will be given the opportunity to conceptualise, design and present a tourism, hospitality or event experience of your own.
This will look fantastic on your resume.
Where can I find these modules?
Now that you're desperate to study these modules as part of your Ecotourism Master's degree, you're probably wondering, where can I find a University in the UK that offers these?
Well, the answer to that is, Edinburgh Napier University.
Edinburgh is one of the most attractive cities in the globe – combining a vibrant multicultural setting with a welcoming small town feel – it's the ideal place for postgraduate life. There are three campuses at Edinburgh Napier that are all located near the countryside, which is perfect for putting your Ecotourism skills into practice.
Alongside these three modules, Edinburgh Napier offers modules in many more unique subject areas which will broaden your Ecotourism knowledge during your Master's degree. To find out more and to see whether an Ecotourism Master's degree at the Edinburgh Napier University is right for you, get in touch with us today.