3 Career Opportunities for a Journalism Graduate
Mar 9, 2016 9:09:36 AM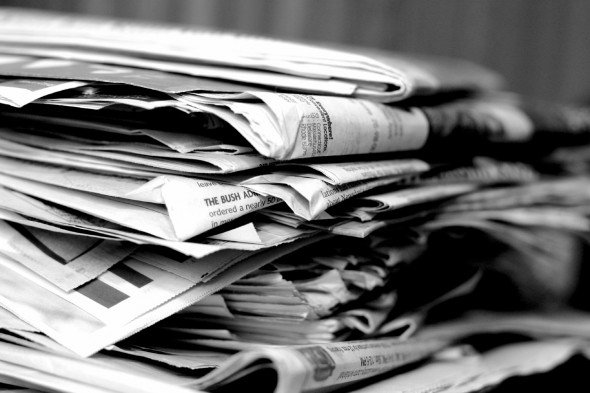 If you believe that the only job you can get as a journalism graduate is becoming a journalist, you are mistaken. Having developed a fantastic set of skills, there are an array of job opportunities out there for a journalism graduate, including attention to detail, communication and content development – with those, you can go nearly anywhere.

So what career opportunities are out there for a journalism graduate? Keep reading to find out more about three of the most sought after roles:
Reporter
Probably the most obvious job for a journalism graduate… Reporters research and write stories for national, regional and local press – on various channels, print, online, radio, or even TV. Often, junior reporters write up stories that are allocated to them by the news desk. As you progress, you'll take care of the whole process.
Here is what a typical reporter's role would include:
Interviewing people, sometimes under sensitive circumstances
Seeking out and investigating stories
Attending press conferences and asking questions
Producing concise and accurate copy
'Live' online reporting when covering important events
Publisher/Editor
This job role would utilize your great grammar and copy writing skills. You could have the opportunity to work on a range of publications including books, journals, newspapers and more (which can include editing manuscripts before they are published – exciting!).
Take a look at what your work activities would look like:
Sub-editing text to maintain a consistent house style
Ensuring publications are prepared on budget and to schedule
Liaising regularly with authors and publishers
Creating artwork briefs to detail the content of illustrations
Partaking in the decisions of which pieces are published
Commentator/Broadcast presenter
If you feel comfortable in the spotlight and would enjoy being the public face or voice of program or sporting events that are broadcast on the television, radio, or internet, this could be the job role for you. The nature of this job would vary according to a program's subject matter, but you will always have to present information or entertainment in an accessible and attractive way, in order to keep the attention of your audience. But what would this job role entail? Let's take a look…
Introducing and hosting programs
Interviewing guests
Researching topics and background information
Keeping a program running to schedule
Writing, and sometimes memorizing, scripts
What else is out there?
If none of these three roles appeal to you, there are many other areas you could venture into as a journalism graduate including: copywriting, public relations specialist, journalism professor, production worker or even something completely unrelated to the industry.
With a degree in journalism, you will build a desirable set of skills that will make you an attractive employee for various job roles. So, are you interested in taking the next step to apply for a degree in journalism? Where better to study than Edinburgh Napier…
Edinburgh Napier University has one of the longest established and most prestigious journalism degrees in the UK. You won't be treated just as a student there, you'll be a working journalist and be challenged to produce work of industry standard, ensuring you excel in a newsroom environment. Take a look at the options available for you at Edinburgh Napier, or get in touch with us today.
Photo: David Campbell