10 Amazing Photos That Show Why London Is The Best Christmas Destination
Dec 16, 2015 11:30:00 PM
Many cities around the world claim to be the best at celebrating Christmas, but do these ten amazing photos prove that London is the best destination? We will let you decide…

1 – Covent Garden at Christmas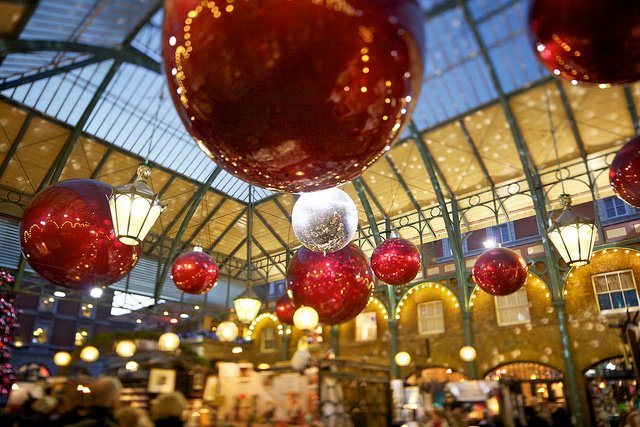 The beautiful Covent Garden is already a go-to destination for tourists and residents, but at Christmas the added ornaments and bright lights add to the festive atmosphere.
2 – Big Ben at New Year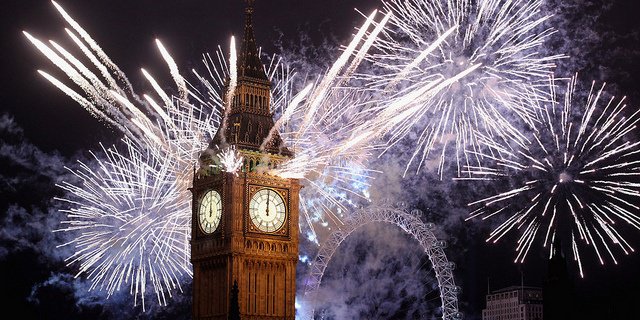 For Brits, the Christmas season strictly includes New Year's too, and there's nothing better than welcome the New Year than watching Big Ben light up with stunning fireworks.
3 – Winter Wonderland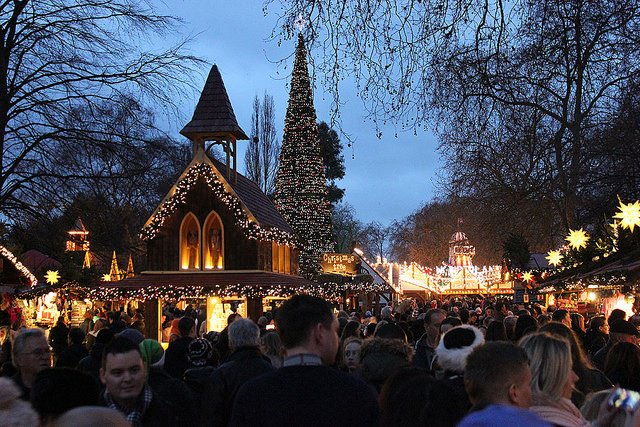 Held at Hyde Park every year, the Winter Wonderland is temporarily home to the most festive stores packed full of quirky gifts to send back home.
4 – Ice skating with friends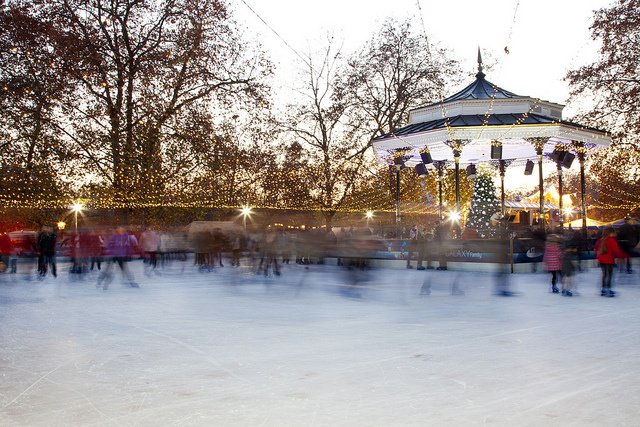 Get your skates on (or hire a pair out) and go ice skating across the city at various destinations. A great way to socialize with your new found British friends!
5 – London Eye at night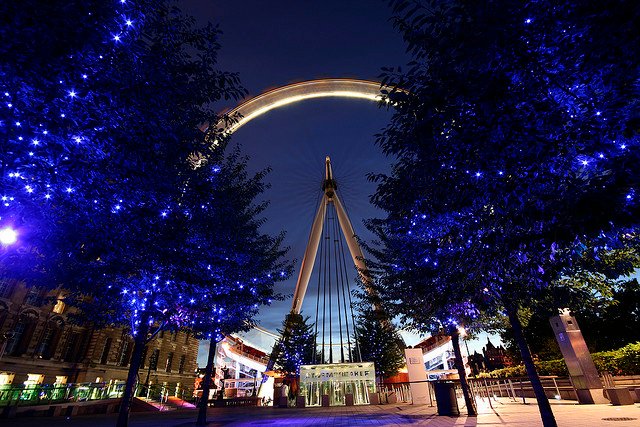 There's surely not a better way to view all the Christmas lights in London than riding the London Eye. It's even beautiful from the ground up as this photo shows…
6 – Festive shopping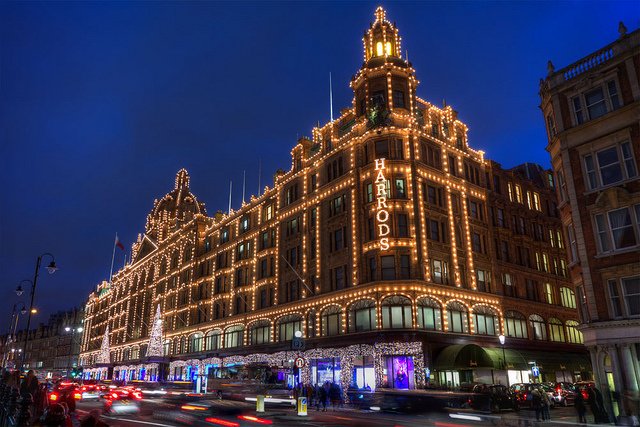 It's not a trip to London at Christmas if it doesn't it include a  visit to one of the most famous shops in the world, Harrods. The department store always looks stunning at Christmas.
7 – Streets of London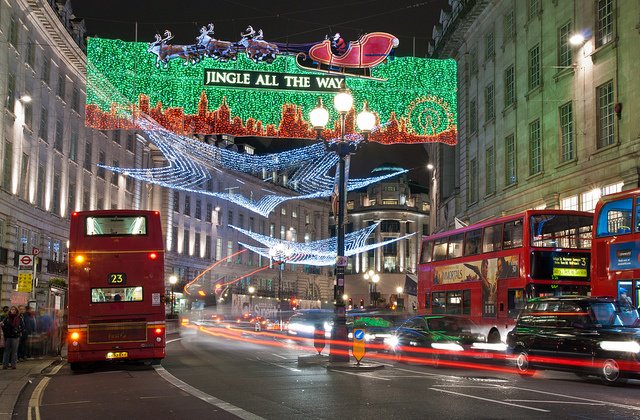 Even across the busiest streets in London, an effort is made to decorate the streets with all things Christmas. The rush of the traffic makes this photo even better!
8 – Christmas treats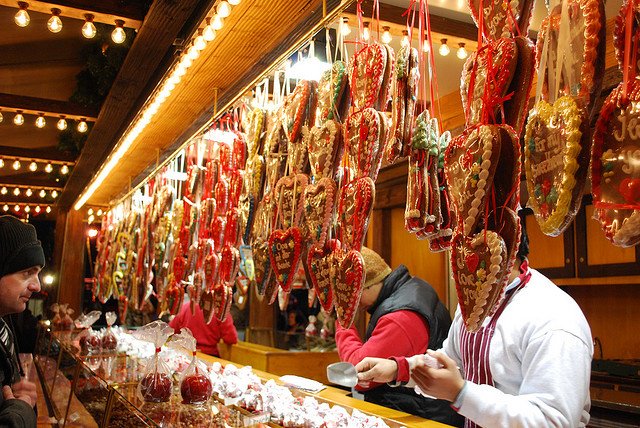 Christmas is a time to indulge and just look at these gingerbread hearts and other sweet treats on sale at a London market. Yum! 
9 – Boutique festive shopping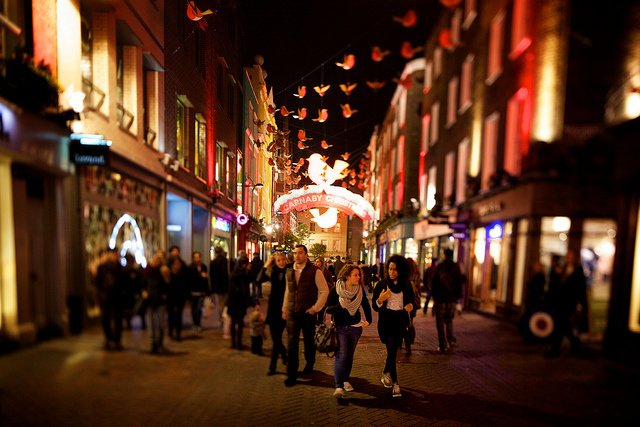 Here's a great shot of the West End's Carnaby Street – just one of the many little streets in London full of independent shops and street performers as well.
10 – Is that Santa Claus?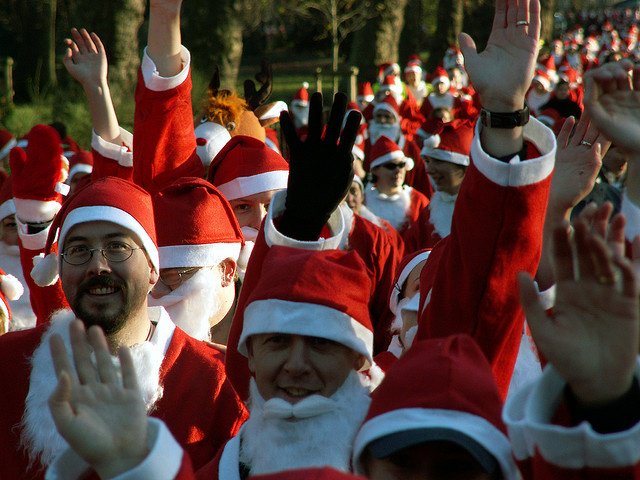 A tradition in Britain now is the annual charity Santa Run that is held not just in London, but around the country too. The question is, who is the real Santa?
London for US students
As well as looking stunning at Christmas, London is a brilliant destination to pursue your undergraduate or graduate degree. With a fantastic selection of universities available too, the hardest part will be choosing the one place that will suit you most.
If you find yourself in this position, sign up for free chat with our student Advisors, who have already helped over 10,000 students study in the UK. Find out more about our expert service here.
Photo Credits: Aurelien Guichard, Giggling Gigi, Rictor Norton & David Allen, Donna Rutherford, Juan Carlos Sanchez, Michael Caven, Filippo Diotalevi, Edward and Caroline, Aurelien Guichard, Bill Tyne.